case studies...
Played a responsible role towards the society in a subtle way.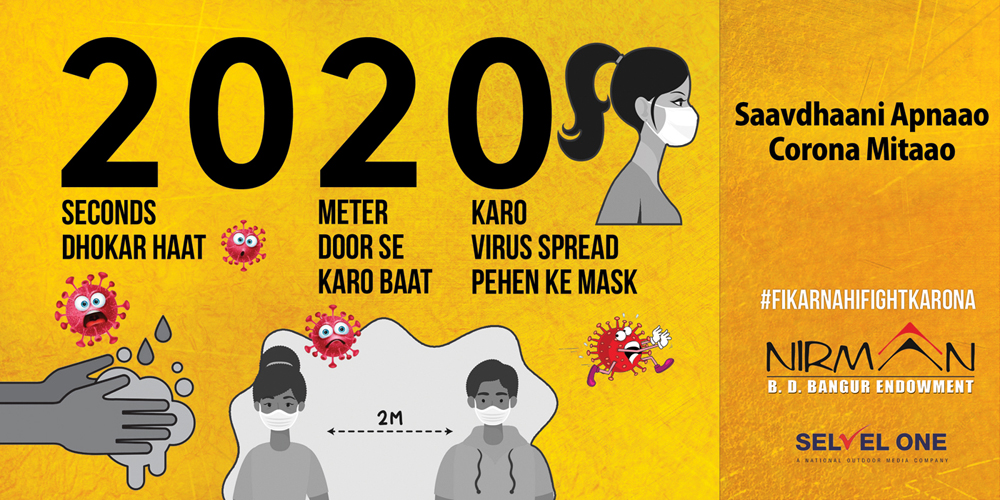 In the year 2020, just after a complete lockdown, the companies were trying to get back into business in compliance with the new normal norms and restrictions imposed due to the pandemic situation. Like others for Graphite India Limited the most challenging part was to engage the task force with the 3 major COVID-safety rules, i.e., 20 seconds hand wash, 2 meters social distancing, and using masks, and to build habits that would aid in combating the situation. To achieve this, we conceptualized a fun campaign based upon the year "2020", including graphical representations, such that it would be easy for all to remember the safety rules.The campaign was a great success wherein people began to participate without any rule / force imposition. The most important part of the campaign was that it had not only served the purpose of GIL but also played a responsible role towards the society in a subtle way. It was a landmark project for Creative Lancer in recent times, especially with respect to its impact and conceptual aspect.
Decided not to create a mere report but to deliver something out-of-the-box.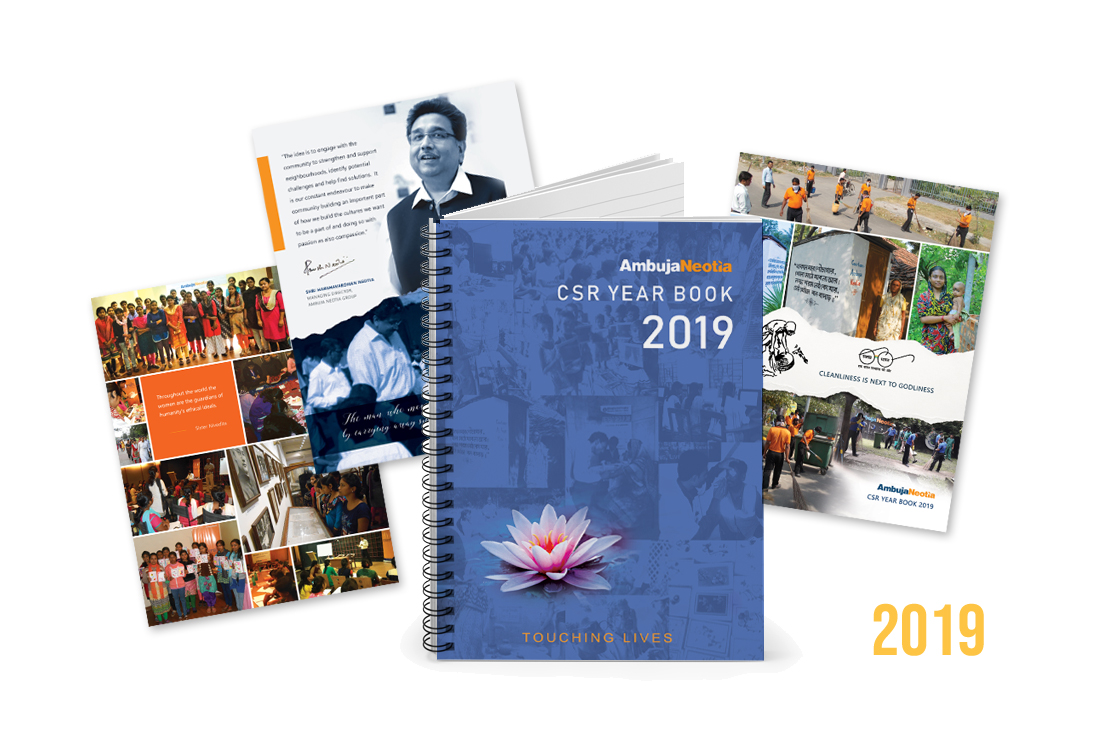 In September 2018, we visited Ecospace, Kolkata, for the project of designing the year book of Ambuja Neotia for the year 2019. The branding team of Ambuja Neotia requested us to come up with a yearbook which would be interesting as well as resourceful. Our sole challenge was not to create a mere report but to deliver something out-of-the-box with an intrinsic value. So, we started spending time at their cafeteria, free smoking zone, assembly points, and front desk to discover the extent of expectations that people carried in their minds. Soon, we realized that a conventional yearbook would be a sheer waste of effort and money. After discussing with their branding team, we took the decision of shifting from a conventional yearbook to a notebook.
The people could utilize this for daily use, and at the same time, the reports / activities along with colorful photographs, quotations, etc., we represented in the section-dividers. It was not only eye-catching but also an object of daily use. Moreover, throughout the year, they could glance through the images and reports of past activities. We were successful in creating a craze, and instead of ignoring the yearbook, people started contributing activity / project images to be used in next year's edition. In the 2020 yearbook, we made a little alteration by adding an acknowledgment note by the contributors, and it became a grand success.